Patrick Jaeger
Director of Photography
in Sydney NSW, Australia
Hi I'm Patrick 🙂
Patrick Jaeger is a cinematographer with over 10 years experience in the film and television industry. Early in his career, he found a great passion for shaping light and camera movement to tell compelling stories that emotionally impact the audience. Patrick strives to always learn and improve upon his skills, and will passionately immerse himself in every project he undertakes.
"If you can't, you must. If you must, you can"
Skills +
Work Experience +
Maquisard
Maquisard is a short film set in France, 1941. It is the story about a man's struggle to come to terms with his fear, his fate and his future. Amidst the tragedies and adversity of World War II one man denies his responsibility, fighting against loyalty, only to be shown his destiny through the true horrors of War.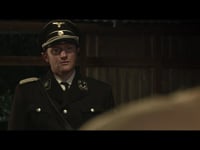 Maquisard
FalconEyes RX-18TD
Flexible LED light fixture, 504 LED Bi-colour light. Includes softbox, grid and stand